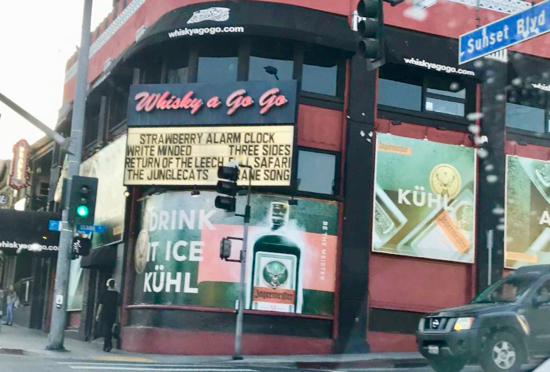 The Strawberry Alarm Clock is headed back to the Sunset Strip for a Jan. 27 headlining gig at the Whisky A Go Go.
It's the third Whisky appearance in a dozen years for the veteran psychedelic music band out of L.A.
The group will be joined by longtime collaborator Steve Bartek (Oingo Boingo). The psychedelic liquid backdrop will be provided by the Wizzard Light Show in collaboration with the Midnight Sun Light Show.
It's the first gig of 2018 for the Strawberry Alarm Clock, which plans to debut some new material. The band's most recent album is "Wake Up Where You Are." That CD will be available at the show, as well as fresh band merch such as psychedelic logo T-shirts and coffee mugs.
Also on the Saturday night Whisky bill are Wrecking Crew Express ("a '60s experience"), Karim K, Pulse Rate Zero, Austin Mo, Jamarage and JC Covey.
Buy tickets for the Jan. 27 show starring the Strawberry Alarm Clock.