Ed: Touring in '68 & '69 was a highlight of my life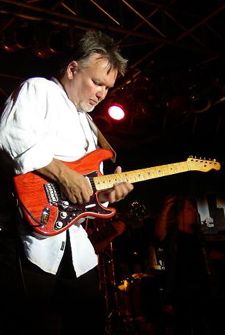 "I am the luckiest guitar player on Earth," Ed King declares.
King caught lightning in a bottle twice: First as a co-founder of the hitmaking Strawberry Alarm Clock and then as a member of the Southern rock giants Lynyrd Skynyrd.
As a teenager, King was a founding member of Thee Sixpence, the high school group that transformed itself into the Strawberry Alarm Clock. (Read King's fan forum thread about the psychedelic group.)
He and keyboardist Mark Weitz wrote the music for the smash hit "Incense and Peppermints," starting with a memorable riff dreamed up by Weitz. King contributed the bridge to the then-instrumental.
Weitz tells the story: "I couldn't figure out a bridge for the song. Ed King lived pretty close. I called him and told him I need a bridge for this new song idea I'm working on. He drove over, and about 45 minutes later we had it."
The single's songwriting credits notoriously failed to note their role in creating the song, but "Incense and Peppermints" hit No. 1 in 1967 and remains a rock-pop radio staple to this day.
Credit for "Incense and Peppermints" went to a songwriting team that worked with the publisher. "We were told that was the price we had to pay to get started in the business," King recalled in an interview with Classic Rock Revival a few years back.
He and Weitz collaborated again on "Tomorrow," which charted at No. 23 in early 1968. Once again, King came to the rescue with a bridge.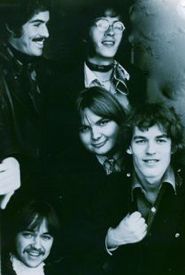 King continued to write songs with Weitz as well as guitarist Lee Freeman. SAC songs that King co-wrote include "Sit With the Guru," "The Black Butter Trilogy," "Pretty Song From Psych-Out" and "Soft Skies, No Lies."
King says, "The (SAC) tours with the Beach Boys in '67 and '68 outshine any other period in my life. Carl Wilson coming over to my room to show me the chords to 'God Only Knows' far outweighs any Skynyrd experience."
(Photo: Ed King, center, with the band in 1969.)
King stayed with the band until 1972, when he took a flyer and joined a Southern rock band that had opened for the Strawberry Alarm Clock on a regional tour. That band was Lynyrd Skynyrd, which was heading into the studio to record its first album with producer Al Kooper.
King started out playing bass and then switched to guitar.
He formed a songwriting partnership with singer Ronnie Van Zant, which produced "Poison Whisky" on that album and then later "Sweet Home Alabama," one of the band's two signature songs.
Other Skynyrd songs co-written by King include "Saturday Night Special," "Swamp Music," "I Need You," "Workin' for MCA" and "Railroad Song."
King left Skynyrd after three albums. That was two years before the fatal plane crash that claimed the life of Ronnie Van Zant and other two other members of the band.
In 1987, King joined the Lynyrd Skynyrd survivors reunion tour and played with the band until health problems forced him out in 1996.
In 2006, King entered the Rock and Roll Hall of Fame as a member of Lynyrd Skynyrd.
He has retired from the music business, but wishes he played on the Strawberry Alarm Clock's new album, the band's first in more than 40 years:
"The album is a labor of love," King said in May 2012. "I wish I lived closer so I could take part. The guys play better than ever and the addition of Steve Bartek makes it now the way it should've been. I think his parents wouldn't let him join the band! 'Mr. Farmer' is my favorite track. Mark Weitz NAILED it."
* Top left photo by Janine Goulet (2005)